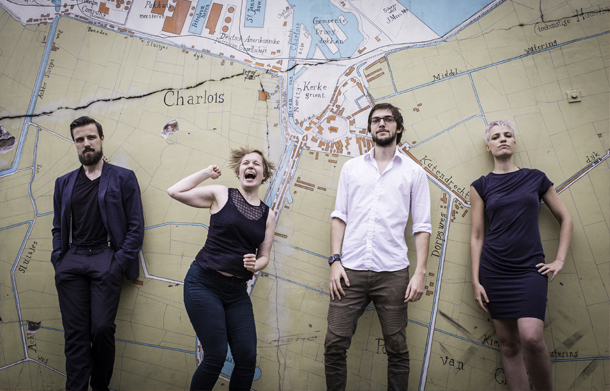 The Charlois is a vibrant ensemble founded early 2016 in Rotterdam in the Netherlands. The quartet's tango loving musicians come from Finland, Norway and the Netherlands. The quartet's musical expression became quickly a fusion of Argentine tango and nordic folk music. It is this fusion that is in the heart of the magical Charlois-experience where one can live again the corner stones of friendship: the shared evenings, wine bottle and the longing for home.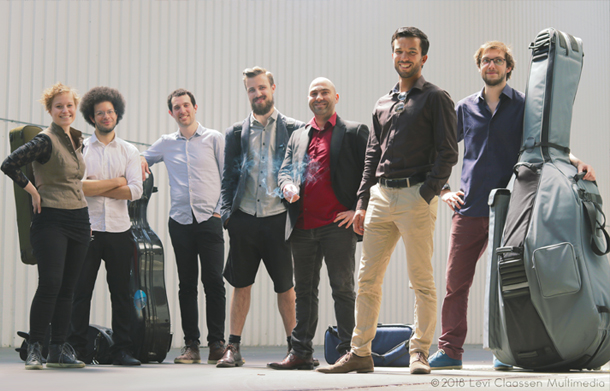 Septeto Camaleón is a international group of young and talented musicians. The name of the ensemble, translated 'chameleon', originates from the choice of self-arranged repertoire in which the many different styles of the Argentinian tango are included. In their repertoire the romantic tango style of ''Los Astros del tango'' meets the more modern one of Astor Piazzolla. This septet has a unique line-up where the strings and bandoneon take you to the melancholic side of the tango, whereas the double bass and the piano bring you in touch with the energetic rhythms of this Argentinian music. The listener's heart is rejoiced by the warm sounds of Argentina that Septeto Camaleón carries to the stage.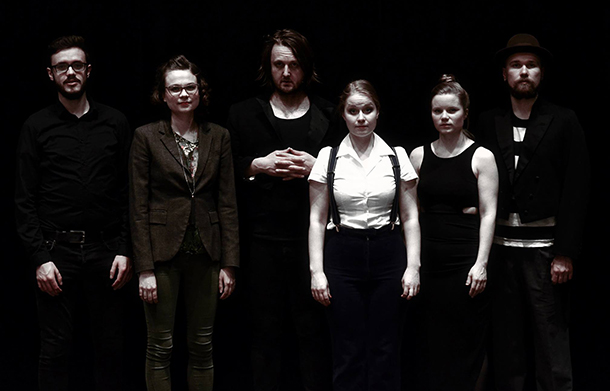 Unissakävelijät's music is a statement to the situation in the world. While based on sound images of different music cultures around the world, taking inspiration for example from Indonesian gamelan, Siberian indigenous songs, Scottish bagpipe tradition as well as contemporary art music, Unissakävelijät's intention is not to imitate the original inspiration, but rather to grow new music from the original sources. Music is never born from nothing, but always has its multidimensional roots. Unissakävelijät could be called today's or the future's tribesmen for whom the whole world is one community. Using their instruments, as well as toys, technology and household supplies, Unissakävelijät create a diverse and modern sound with all the noise of today's society, whilst maintaining strong roots in traditional cultures. The music is timeless and timely.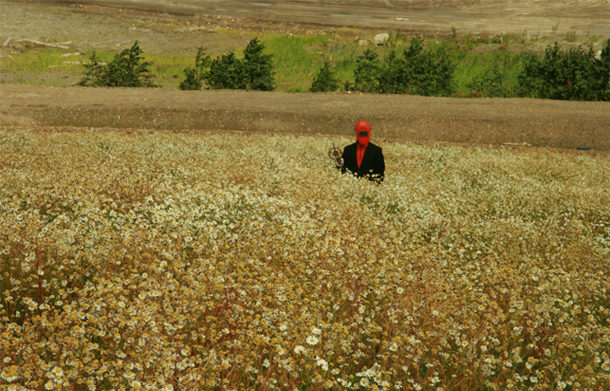 The mind's silver screen is glowing by a projection of a steam powered road roller, which follows a line of fossilized footsteps of ancient musicians all over the chaos-torn world. The sole purpose of the crew in a dangerous mission is to find something, which is original and characteristic for the nature of the human kind. Their last hope is a naive belief that they're looking for a good thing. Something which could be used to tie the ruptured edges of the world back together. In the soundtrack joy and sorrow finds each other from a standstill moment in the middle of the mayhem.